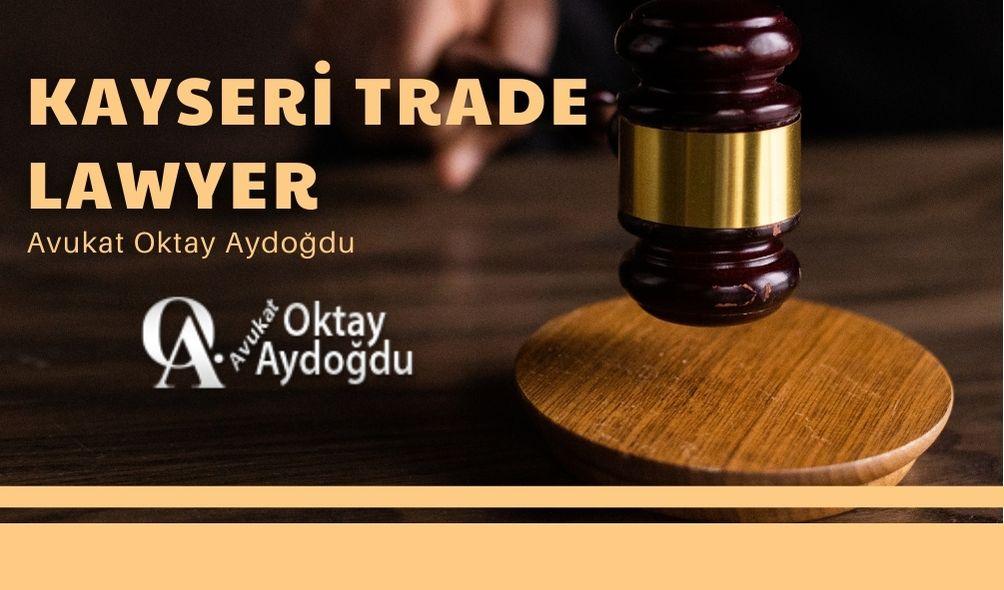 Kayseri Trade Lawyer
Kayseri Barosu lawyer Avukat Oktay AYDOĞDU, trade and company law proffessionel lawyer.
Kayseri Trade Lawyer
Commercial Law
Legal issues are shaped depending on the needs of various areas of social life. While regulatory rules are necessary in human relations, harmony is achieved in the social order through laws. Commercial Law is an area that arises depending on the results of human needs. Depending on the needs of the Kayseri Commercial Case lawyer, consultancy services can be obtained from Af Law Firm.
Commercial issues are issues with complex structures and solutions are produced through Commercial Law for any need that may arise in relation to this issue. The subject of the exchange between individuals or companies is considered within the scope of trade. This branch of law is needed when businesses or merchants and individuals carry out commercial activities. Being represented through the Trade Litigation Lawyer Kayseri is an important detail for the protection of the client's interests, and law offices come into play at this point.
Courts where commercial cases are heard are Commercial Courts of First Instance and Civil Courts of First Instance. When such a case is to be filed, it becomes important to know in which court the proceedings will be made. Being represented by a lawyer in commercial cases is a situation that should be taken into account in order to avoid loss of rights.
Kayseri Barosu lawyer Avukat Oktay AYDOĞDU, trade and company law proffessionel lawyer.
Types of Trade Partnerships
When establishing trade partnerships, they are formed in various forms. While these types of partnerships have different characteristics, their functioning forms are also regulated by laws separately from each other. Therefore, they are defined by various names. Examples of types of trade partnerships are as follows:
Limited Liability Companies
Joint Stock Companies
Collective Companies
Commandite Companies
Cooperative Partnerships
It is seen that regulations regarding commercial law have a late date. However, commercial activities are practices that have been carried out since ancient times and it is seen that no regulation has been made in this regard.
In such activities, which are among the important issues related to law today, problems are tried to be solved through Commercial Law. When Kayseri Trade Lawyer needs to be addressed in legal frameworks, it becomes important to consult experienced lawyers.
Since merchants have various rights, it has become a necessity to protect these rights within the framework of the law. It is also important for businesses and customers to regulate commercial activities.
Importance of Commercial Law
Commercial Law is among the private law branches and the Law of Obligations is among the legal branches it is related to. Commercial Law comes into play when different issues such as production, change and consumption are considered within the scope of economic activities.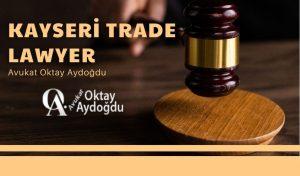 Kayseri Barosu lawyer Avukat Oktay AYDOĞDU, Trade law It provides the most reliable and legal information to its clients in the province of Kayseri.Commercial and corporate litigation are cases that require experienced legal knowledge. In case of a small mistake, huge loss of rights can also occur. For this reason, Kayseri Trade and Company Lawyer Oktay AYDOĞDU always helps his clients with his legal knowledge and experience. Kayseri Lawyer Oktay AYDOĞDU. CONTACT İNFORMATİONYou can access Attorney Avukat Oktay Aydoğdu Law Office via the following address, phone number, e-mail addresses, maps or WhatsApp links and follow our Facebook, Instagram, Twitter and YouTube accounts.